Our customers take on ever-higher aspirations for more efficient, cleaner-operating and reliable products, in turn changing their customers' worlds for the better. Our most important role is to anticipate their needs and be ready with solutions.
In some cases, all that is required from PG is an actuator to accept a control current and drive an engine fuel system. In other cases, the application needs a custom-featured controller and actuator, integrated as a subsystem. Our experience working with customers to create the right startup and warm-up, speed control and regulation, and safety controls regimes have created the knowledge demanded to accomplish these tasks.
At higher levels of complexity, we can provide solutions that, for example, not only control the engine speed across the range of loads, but the electrical output of generators as well.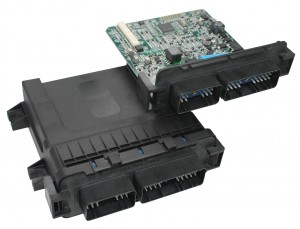 PG's HB controller model is used for generator set control in applications up to 300vDC.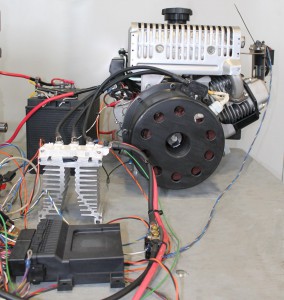 An example of an ongoing PG experimentation and development in compact, efficient and cost-effective 48vDC systems.
Our customer's challenge becomes PG's challenge, and the nature of those challenges is as varied as the uses for engines on our customers' products. Every application has unique control implications and we constantly work to improve our system skills to answer the need.
But in all these cases, our understanding of the customer's system requirements is key to our success and their ultimate satisfaction. That's why our systems engineering capabilities play an ever increasing role in our value proposition. We expand our understanding by anticipating our customers' technical challenges at the application level, and testing practical, innovative, and affordable solutions. Along with this expanding knowledge portfolio, we're also creating modeling toolsets and software modules to accommodate future system designs.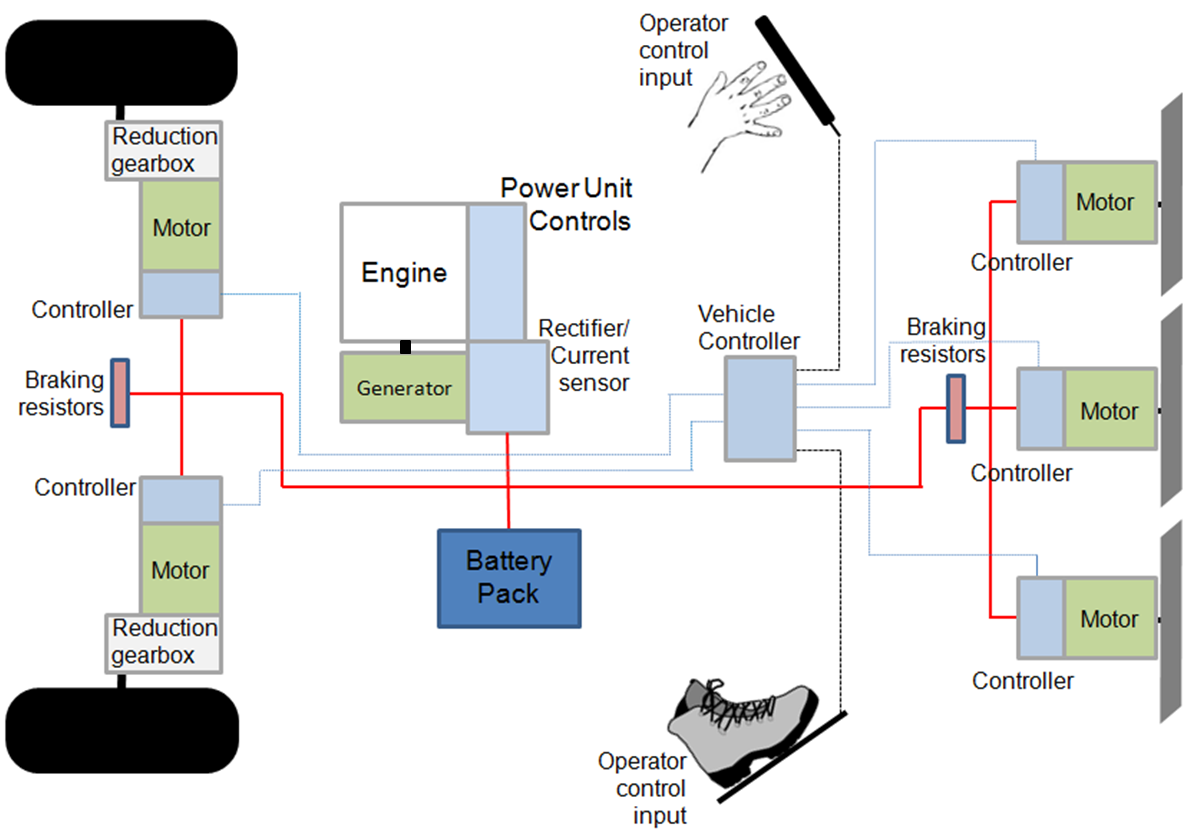 An example of an ongoing PG experimentation and development in compact, efficient and cost-effective 48vDC systems.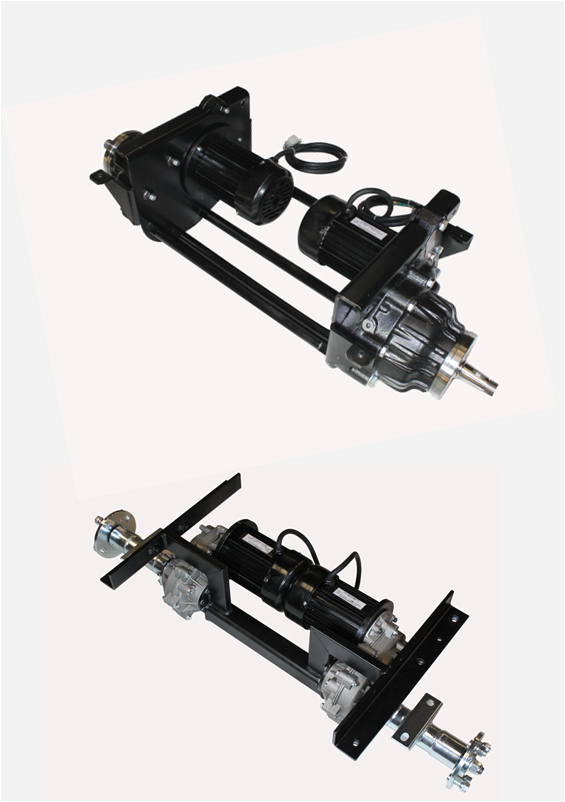 Learning by doing: Representative electric propulsion equipment, designed by PG, allow us to anticipate our customers' future needs in hybrid power systems development testing.
So, whether you need a replacement for a heritage mechanical control, an integrated genset control, or a complete hybrid drive, PG's engineering has the power answer, and is growing to meet your growing needs.